Scrubs: Clothing or PPE – California Dental Requirements
We are often asked if staff can wear their scrubs home from the office, or if staff can launder their scrubs at home. The answer to both of these questions is essentially the same:
If the scrubs are worn as personal protective equipment (PPE) during dental treatment, as the outermost garment, then you may NOT take or wear the scrubs home. If a lab coat or disposable smock is worn over the scrubs, then the scrubs may not be considered PPE as the outermost garment and can be worn as street clothes and taken home to be laundered.
Dental Board of California's (DBC's) Requirements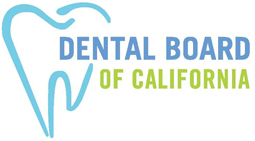 The DBC's Infection Control Regulation states the following requirements referring to protective attire:
"(5) Protective attire shall be worn for disinfection, sterilization, and housekeeping procedures involving the use of germicides or handling contaminated items. All DHCP shall wear reusable or disposable protective attire whenever there is a potential for aerosol spray, splashing or spattering of blood, OPIM, or chemicals and germicidal agents. Protective attire must be changed daily or between patients if they should become moist or visibly soiled. All PPE used during patient care shall be removed when leaving laboratories or areas of patient care activities. Reusable gowns shall be laundered in accordance with Cal/OSHA Bloodborne Pathogens Standards (Title 8, Cal. Code Regs., section 5193)."
Cal/OSHA Requirements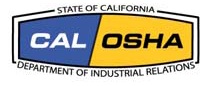 Additionally, Cal/OSHA requires the employer to be responsible for cleaning, laundering, repairing, replacing, disposing of any PPE used in the office, including protective attire as the outermost garment worn during dental treatment. PPE must be selected for use based on the degree of exposure risk as well as on the type of work being done. It is up to an employer to identify the hazards in the work area and then to choose appropriate PPE accordingly. If the lab coat is not adequately protecting the employees, then alternative PPE must be provided.
References
Since 1992, OSHA Review, Inc. has provided dental professionals with comprehensive programs to support regulatory compliance and infection control. We are a registered continuing education provider in the state of California, specializing in Dental Practice Act, infection control, and OSHA training.