Cal/OSHA Proposing Non-Emergency COVID-19 Regulation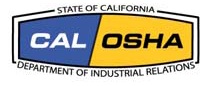 Cal/OSHA Standards Board will hold a public hearing on September 15, 2022, to present and hear comments on its proposed Non-Emergency COVID-19 Prevention Standard. The existing Emergency Temporary Standard (ETS) is set to expire on December 31, 2022. If adopted, the new regulation will take effect on January 1, 2023 and will stay in effect for at least two years.
Summary of Revisions
Employers would only be required to provide COVID-19 testing to employees who have had a close contact in the workplace. The current ETS requires that employers also make COVID-19 testing available to employees with COVID-19 symptoms.
Employers would no longer be required to provide exclusion pay to employees excluded from the workplace due to COVID-19.
Employers would be required to keep confidential records not only of COVID-19 cases and outbreaks at work, but of workplace close contacts.
Employers of work settings, i.e. dental offices, that are exempt from the Aerosol Transmissible Disease Standard (Section5199) and that have procedures which may aerosolize potentially infectious material suchas saliva or respiratory tract fluids, would be required to evaluate the needfor respiratory protection and to implement a respiratory protection program as necessary to prevent COVID-19 transmission.
The proposed draft revisions are available for comment at the Cal/OSHA Standards Board website until September 15, 2022 (which is also the day of the public hearing).
Since 1992, OSHA Review, Inc. has provided dental professionals with comprehensive programs to support regulatory compliance and infection control. We are a registered continuing education provider in the state of California, specializing in Dental Practice Act, infection control, and OSHA training.