DBC and Cal/OSHA Training Requirements for Newly Hired Unlicensed Dental Assistants in California
When hiring new unlicensed dental assistants (DAs) in California, employer must provide proper and effective occupational safety and health training to ensure employee and patient safety. The following Dental Board of California (DBC) and Cal/OSHA training courses must be provided to newly hired unlicensed dental assistants in California.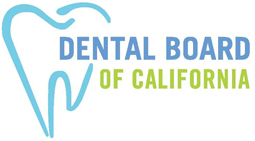 DBC
For a newly hired unlicensed dental assistant, employers must ensure that a DA on the job for more than 120 days have completed:
A DBC-approved Dental Practice Act (DPA) course.
A DBC-approved 8-hour infection course, if the DA hasn't already taken it, within a year of employment. A list of 8-hour infection control courses approved by the DBC is available on the DBC's website.
Certification in basic life support (BLS) that meets DBC requirements. The employer must ensure that staff DAs maintain current BLS certification.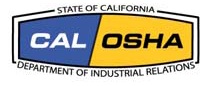 Cal/OSHA
The intent of Cal/OSHA's training requirements is to ensure that all employees are trained on the hazards associated with the job, as well as on ways to mitigate the hazards to perform the job safely. Cal/OSHA expects employers to anticipate and identify all workplace hazards, to control those hazards, and to provide customized, office-specific Cal/OSHA safety training to employees.
In most dental offices, the following safety training topics apply to dental healthcare personnel (DHCP), including DAs, working in the dental setting: bloodborne pathogens, hazard communication, injury and illness prevention (to include general office safety, aerosol transmissible diseases, COVID-19 prevention, and respiratory prevention), emergency response, and radiation safety. Not all topics listed above will apply to all employees; training requirements depend on the potential hazards of a particular job and work environement.
Cal/OSHA requires employers to train employees when hired; when assigned to new jobs; and when a procedural change introduces a new hazard. Additionally, bloodborne pathogens training must also be given annually to DHCP.
Since 1992, OSHA Review, Inc. has provided dental professionals with comprehensive programs to support regulatory compliance and infection control. We are a registered continuing education provider in the state of California, specializing in Dental Practice Act, infection control, and OSHA training.