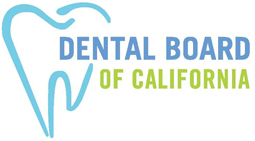 New California Requirements for General Anesthesia/Conscious Sedation Scheduled to Take Effect Jan 2022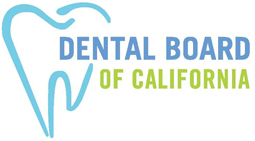 California Senate Bill 501, signed by the Governor in 2018 and scheduled to become effective January 1, 2022, requires significant change to permitting of general anesthesia (GA), conscious sedation (CS), and oral conscious sedation (OCS) for minors in the dental setting; see below for proposed regulatory changes. However, the Dental Board of California (DBC) is still promulgating applicable proposed regulations, which are expected to be adopted but not in time, which could create a delay in the permitting process for the administration of sedation and anesthesia in California. According to a notice released by the DBC, in the event that there is a delay:
"If the new permits and pediatric endorsements cannot be issued, dentists whose CS and OCS for Minors permits have expired and GA and MGA permit-holders who do not have the new pediatric endorsement will not be able to administer sedation to adult or minor patients and will not be able to administer general anesthesia to patients under seven years of age."
In the notice, the DBC is advising the following to prevent a lapse in the permitting:
"Existing GA, CS, and OCS for Minors permit holders are encouraged to renew by December 31, 2021. Permit holders who renew by December 31, 2021, will be issued a permit that is valid for two years from the expiration date and may continue to practice under the existing terms of the permit, until it expires. The BreEZe system is currently configured to authorize permit holders to renew permits 90 days before permit expiration. Thus, GA, MGA, CS, and OCS for Minors permits that expire on or before February 28, 2022, would be able to renew the permit if the renewal application is submitted and the permit is issued by December 31, 2021."
The DBC is working with legislature for a solution to prevent a permitting delay. Please refer to the DBC's notice for more specific information about enforcement of SB 501.
OSHA Review, Inc. will keep our clients updated on new activity related to the implementation of SB 501 and any impacts to current and new permit holders as information becomes available.
Proposed Regulatory Changes to Implement SB501
Mandated reporting of adverse events to the DBC, and maintenance of these records for at least 15 years.
Adoption of standard terminology for levels of sedation and anesthesia.
A pediatric endorsement for the general anesthesia permit.
A requirement for 24 continuing education hours in sedation and anesthesia over 24 months.
Significant changes to the permitting of GA, CS, and OCS.
The current GA Permit will be replaced by a Deep Sedation/General Anesthesia Permit, to include changes in initial application and renewal requirements, development of standards for pediatric advanced life support (PALS) equivalency training in pediatric dental anesthesia related emergencies, and new monitoring standards for patients under the age of seven years.
The current Conscious Sedation Permit will be replaced by a Moderate Sedation Permit with similar changes to application, renewal, PALS equivalency training courses, and monitoring of patients below seven years of age.
Then current Oral Conscious Sedation Permit for Minors will no longer be issued. It will be replaced by a Pediatric Minimal Sedation Permit with specific monitoring requirements for patients under 13 years of age.
The current Oral Conscious Sedation Permit for Adults will remain unchanged.
Since 1992, OSHA Review, Inc. has provided dental professionals with comprehensive programs to support regulatory compliance and infection control. We are a registered continuing education provider in the state of California, specializing in Dental Practice Act, infection control, and OSHA training.