FDA Bans 24 Active Ingredients from OTC Antiseptics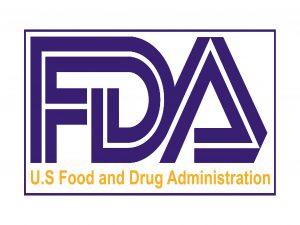 In December 2017, the U.S. Food and Drug Administration (FDA) issued a final rule banning 24 ingredients found in over-the-counter (OTC) antispetics used for hand hygiene in the healthcare industry. The final rule becomes effective on December 20, 2018.
According to the FDA, since the proposed rule was released in 2015, many manufacturers pulled many of the products that contained the active ingredients, and hence triclosan is the only active ingredient currently being used in marketed healthcare antiseptic products. At this point, most healthcare facilities will not need to do anything except make sure triclosan is not an active ingredient in their hand hygiene products. Manufacturers will have to stop marketing and selling all products with the banned ingredients.
For handrubs (also referred to as hand sanitizers) used in healthcare, the active ingredient recommended by CDC is 60-90% ethyl alcohol.
Note that the FDA has deferred for one year rulemaking on 6 other active ingredients that are commonly found in healthcare antiseptics, which does include ethyl alcohol found in handrubs. The 6 ingredients are ethyl alcohol, isopropyl alcohol, povidone-iodine, benzalkonium chloride, benzethonium choride, and chloroxylenol. This is to allow manufacturers more time to complete and provide a scientific and efficacy assessment. If the FDA ends up banning these ingredients, then this WILL affect healthcare.
We will keep our subscribers updated on the status of the deferred rulemaking. In the meantime, the FDA prepared an online FAQ on the final rulemaking.
Since 1992, OSHA Review, Inc. has provided dental professionals with comprehensive programs to support regulatory compliance and infection control. We are a registered continuing education provider in the state of California, specializing in Dental Practice Act, infection control, and OSHA training.