AAOMS Publishes Opioid Prescribing Guidelines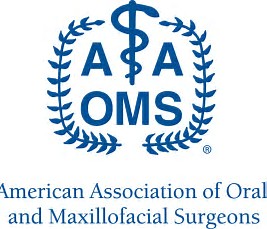 The American Association of Oral and Maxillofacial Surgeons (AAOMS) published a new white paper entitled Opioid Prescribing: Acute and Postoperative Pain Management which details opioid use guidelines for managing a patient's acute and postoperative pain. In addition to staunchly affirming an oral surgeon's responsibility for safe and competent opioid prescribing, the guidelines provide specific recommendations for postoperative treatment such as prescribing ibuprofen, and/or possibly acetaminophen, as a first-line analgesic therapy for postoperative pain (rather than starting with opioids). Other recommendations include:
Advising a long-acting local anesthetic to delay onset and severity of postoperative pain.
Carefully documenting instructions for patient pain management.
Accessing state prescription drug monitoring programs (CURES in California) as required.
If necessary, using only short-acting opioids at the lowest dose possible for the shortest duration possible.
The white paper can be accessed here.
For our OSHA Review Subscribers: The July/August 2016 issue of OSHA Review in Section X of your OSHA Review binder covers prescription opioid drug abuse and provides information to help dentists make informed prescribing decisions. Additionally, an OSHA Review-developed document Instructions for Prescribing Controlled Substances in California can be downloaded from OSHA Review's website; after logging into your account, under the OSHA Review menu at the top of the page, select Document List.
Since 1992, OSHA Review, Inc. has provided dental professionals with comprehensive programs to support regulatory compliance and infection control. We are a registered continuing education provider in the state of California, specializing in Dental Practice Act, infection control, and OSHA training.