IWC Updates Wage Order – California Posting Requirements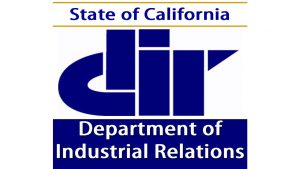 The California Industrial Welfare Commission (IWC) requires all employers, including dental offices, to inform employees about state laws governing wages, working hours, and working conditions by posting the applicable Wage Order in the place of business. IWC Wage Order No. 4-2001 applies to the dental industry, which can be found on pages 9B-11B of the OSHA Review Poster Set.
With the new minimum wage taking effect, the IWC has recently updated the Wage Orders to reflect this change. The 2017 updated Wage Order No. 4-2001 can be downloaded from OSHA Review's website – oshareview.com; after logging into your account, under the OSHA Review menu at the top of the page, select Document List. It should be posted next to the OSHA Review Poster Set. Our annual poster update will be sent out to OSHA Review subscribers at the beginning of next year.
Since 1992, OSHA Review, Inc. has provided dental professionals with comprehensive programs to support regulatory compliance and infection control. We are a registered continuing education provider in the state of California, specializing in Dental Practice Act, infection control, and OSHA training.