July August 2015 OSHA Review Newsletter on Its Way – OSHA Review Subscriber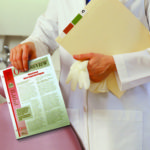 The July/August 2015 issue of OSHA Review, providing information on fluoride supplementation, is on its way. Look for it next week!
Training Tip: It is recommended that dental practitioners balancing fluoride supplementation for patients to achieve maximum protection against dental caries while reducing the likelihood of enamel fluorosis.
Look for our Survey: Help us improve our service to you. Included in the July/August 2015 newsletter is a satisfaction survey. By participating in this 8-question survey, you'll help us better understand your office needs and how we can best serve you.