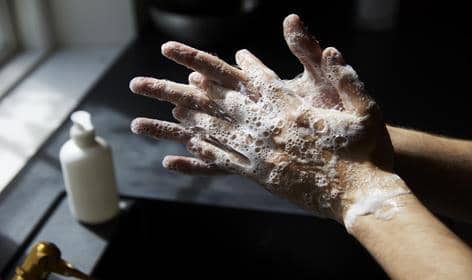 World Hand Hygiene Day 2023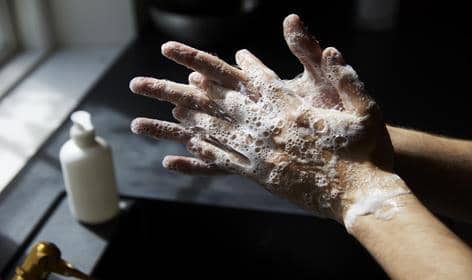 The World Health Organization (WHO) has declared May 5th, 2023, to be World Hand Hygiene Day. As part of a major global effort to improve hand hygiene in healthcare, WHO launched the SAVE LIVES: Clean Your Hands annual global campaign in 2009. The central core of SAVE LIVES: Clean Your Hands is that all healthcare workers should clean their hands at the right time and in the right way to help prevent healthcare-associated infections (HAIs). Evidence indicates that noncompliance with hand hygiene practices contributes to these HAIs and the spread of multi-resistant microorganisms.
CDC Hand Hygiene in Healthcare Settings Video Series
 To help healthcare facilities build a successful hand hygiene program, the US Centers for Disease Control and Prevention (CDC) developed the Hand Hygiene in Healthcare Settings Video Series, which provides instruction on how to Engage, Educate, Execute and Evaluate hand hygiene programs in healthcare settings.The video series describes foundations for engaging all healthcare personnel in hand hygiene, provides best practice techniques and practical tips for educating staff, exemplifies how to create an environment of accountability amongst personnel, and shows how to use data for action as a basis for continuous quality improvement.
Hand Hygiene in Dentistry

The US Occupational Safety and Health Administration (OSHA) and most state dental boards have hand hygiene requirements for dental healthcare personnel (DHCP). OSHA requires DHCP to immediately wash hands after removal of gloves and/or following contact with blood or other potentially infectious material (OPIM). Most state dental boards require adherence to CDC recommendations, which include the following:
Hand hygiene should be performed at the start and end of each workday, in addition to before and after each patient treatment. Soap and water should be used when hands are visibly dirty. The use of 60-95% alcohol-based hand rubs as an alternative to soap and water is permitted, as long as hands are not visibly soiled or contaminated.
Hands should be thoroughly dried before donning gloves to prevent bacterial growth and/or interference with glove integrity.
DHCP should refrain from direct patient care if hand conditions are present that may render DHCP or patients more susceptible to opportunistic infection or exposure.
Hand hygiene should be performed after barehanded touching of inanimate objects likely to be contaminated by blood, saliva, or respiratory secretions.
Liquid hand hygiene products should be stored in either disposable closed containers or closed containers that can be washed and dried before refilling. Topping off a partially empty dispenser with soap or lotion is not recommended.
Dental employers should consider making hand lotions available to prevent skin dryness associated with hand hygiene.
Since 1992, OSHA Review, Inc. has provided dental professionals with comprehensive programs to support regulatory compliance and infection control. We are a registered continuing education provider in the state of California, specializing in Dental Practice Act, infection control, and OSHA training.