Update on N95 Respirator Use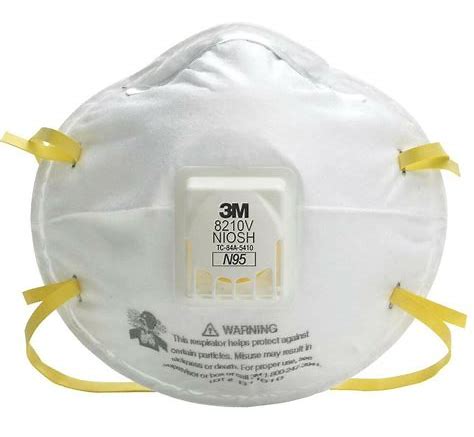 Since April 2020, dental healthcare personnel (DHCP) have had to adopt new infection prevention and control practices in their dental practices to minimize the spread of SARS-CoV-2, the virus that causes COVID-19. A big adjustment is the new requirement for DHCP to don respiratory protection during aerosol-generating dental procedures.
Federal Oversight of Occupational Respirator Use
Occupational use of respirators is overseen by three different federal agencies:
NIOSH is responsible for the testing and approval of all respirators used in occupational settings, overseeing all activities associated with respirators, which includes research, standards development and user guidance, and the respirator approval program.
OSHA's Respiratory Protection Standard mandates that when respirators are required in a workplace, they must be NIOSH approved. Additionally, employers must have a respiratory protection program that includes staff medical evaluations, fit testing, and training for employees as well as a hazard evaluation for proper respirator selection.
Based on a Memorandum of Understanding between NIOSH and the FDA, most surgical N95 respirators are evaluated by NIOSH alone. However, surgical N95 respirators need to be further reviewed by the FDA if it is intended to prevent specific diseases or infections, or it is labeled or otherwise represented as performing specific purposes, which require further FDA evaluation. FDA oversight is also responsible for approving any Emergency Use Authorizations (EUAs) for special use of non-NIOSH approved respirators.
Each of these federal organizations is dedicated to ensuring that workers who rely on respiratory protection have the necessary tools to stay protected.
FDA Revokes Use of KN95 or Decontaminated Masks for Healthcare Personnel
As of early July 2021, the FDA no longer authorizes the use of non-NIOSH approved (including KN95 masks) respirators or the reuse of decontaminated respirators for healthcare personnel. The FDA has revoked the EUAs, which allowed the use of these devices; the masks are no longer authorized for use by healthcare personnel in healthcare settings. The FDA EUAs were implemented early in the COVID-19 pandemic to address respirator shortages. According to FDA's statement on the EUA revocation, due to the increased domestic supply of NIOSH-approved respirators, "the FDA believes healthcare facilities should not use crisis capacity strategies any longer."
Since 1992, OSHA Review, Inc. has provided dental professionals with comprehensive programs to support regulatory compliance and infection control. We are a registered continuing education provider in the state of California, specializing in Dental Practice Act, infection control, and OSHA training.