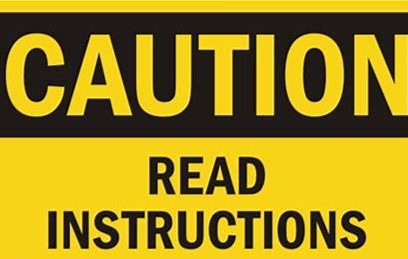 Always Follow Manufacturers' Instructions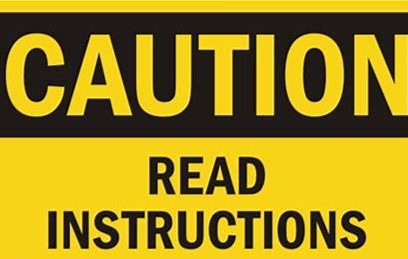 Most of the regulatory guidance we provide to our customers includes a reference to "always follow manufacturers' instructions for the safe and efficacious use" of a particular dental product or patient care device. A recent article posted on American Dental Association (ADA) News online also emphasizes the importance of always following manufacturer's instructions when purchasing and using dental products:
"Dentists have a lot to consider when making purchases for their practices, and being aware of the manufacturer instructions that accompany products can help ensure they buy what is right for them and use the items correctly too."
However, it isn't just good practice to follow manufacturer's instructions; in many cases, it's the law. Here are some examples:
The US Food and Drug Administration (FDA) regulates medical devices, including dental instruments, sold in the United States to assure their safety and effectiveness. According to the FDA's guidance entitled Reprocessing Medical Devices in Health Care Settings: Validation Methods and Labeling Guidance for Industry and Food and Drug Administration Staff, "Manufacturers of reusable medical devices are responsible for having labeling that bears adequate directions for use, including instructions on preparing a device for use."
Additionally, the US Environmental Protection Agency (EPA) requires that end users of surface disinfectants always follow the product manufacturer's directions for use on the label, stating that it is a violation of Federal Insecticide, Fungicide, and Rodenticide Act (FIFRA) to use a pesticide product (which includes surface disinfectants) in a manner inconsistent with its labeling.
Throughout its 2016 Summary of Infection Prevention Practices in Dental Settings: Basic Expectations for Safe Care, the US Centers for Disease Control and Prevention (CDC) recommends that dental healthcare professionals (DHCP) refer to manufacturer's instructions for the safe and efficacious use of dental supplies and equipment. While the CDC is more of a recommending body, many state and federal regulatory agencies incorporate CDC recommendations into their regulations.
In conclusion, following a product's label and/or manufacturer's instructions for use is essential to ensure patient/DHCP safety and to understanding the product''s intended use and performance.
Since 1992, OSHA Review, Inc. has provided dental professionals with comprehensive programs to support regulatory compliance and infection control. We are a registered continuing education provider in the state of California, specializing in Dental Practice Act, infection control, and OSHA training.