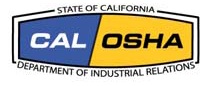 Free Cal/OSHA Webinars on New COVID-19 Prevention Regulation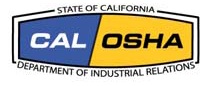 Cal/OSHA Consultation Services is holding multiple webinars in March for employers and supervisors on the new Emergency Temporary Standard – Title 8 California Code of Regulations Section 3205 – COVID-19 Prevention, which became effective on November 30, 2020. This webinar will address employer responsibilities under the new regulations, which requires them to establish, implement and maintain an effective COVID-19 Prevention Program. The Cal/OSHA webinars will cover all of the requirements under the new Standard, are open to the public, and are free of charge. While the webinar lists a duration of 4 hours, the last two sections of the webinar cover housing and transportation, which do not apply to dentistry.
Under the new Standard, dental employers must comply with the following:
Establish, implement, and maintain an effective written COVID-19 Prevention Program.
Provide effective training and instruction to employees on COVID-19 transmission, infection prevention and control, and employee benefits.
Record and track all employee COVID-19 cases.
Follow the requirements for testing and notifying public health departments of workplace outbreaks.
Cal/OSHA has not yet addressed how widespread vaccinations will affect health and safety restrictions in the workplace. According to Cal/OSHA's Frequently Asked Questions about the new Standard, in response to a question about employee vaccinations and the requirements of Section 3205, Cal/OSHA has stated: "For now, all prevention measures must continue to be implemented. The impact of vaccines will likely be addressed in a future revision to the ETS."
For our OSHA Review subscribers … OSHA Review will continue to provide guidance as new information and clarification becomes available. Additionally, an updated COVID-19 prevention program template form can be downloaded from our website.
Since 1992, OSHA Review, Inc. has provided dental professionals with comprehensive programs to support regulatory compliance and infection control. We are a registered continuing education provider in the state of California, specializing in Dental Practice Act, infection control, and OSHA training.