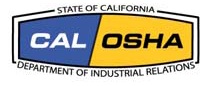 How COVID-19 Pandemic Might Affect Cal/OSHA Requirements for Dentistry? – Opinion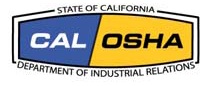 We have been getting inquiries from our dental clients in California, asking about possible Cal/OSHA regulatory changes that might come about after the proverbial COVID-19 dust settles and it's back to business as usual. Hopefully, that is sooner rather than later. While we don't know exactly what is going to happen, what regulatory impetus will be triggered (since most regulation is reactionary) from the COVID-19 pandemic, the following is our take on how COVID-19 might affect the Cal/OSHA regulatory landscape pertaining to the dental profession.
Current Cal/OSHA Guidelines – ATD Standard
For protecting healthcare workers from aerosol transmissible diseases (ATDs), which includes tuberculosis, measles, influenza, and now Coronavirus Disease 2019 (COVID-19), the disease caused by the novel coronavirus 2019 (SARS-CoV-2), Cal/OSHA has its ATD Standard – Title 8 CCR Section 5199 – which was promulgated in 2009. Cal/OSHA's ATD Standard requires healthcare providers, including dental offices, to follow certain precautions to prevent exposure to ATD's.
Because dentists do not treat patients for symptoms caused by ATDs and do not perform any procedures that the U.S. Centers for Disease Control and Prevention (CDC) considers "cough-inducing", dentists are conditionally-exempt from Cal/OSHA's requirements, if all of the following conditions are met:
Dental procedures are not performed on patients screened and then identified as ATD cases or suspected ATD cases. The dental practice screens patients for ATDs using health history forms, and defers dental treatment for any patients with active infection. The written Injury and Illness Prevention Program (IIPP) required by Cal/OSHA includes a written procedure for screening patients for ATDs that is consistent with CDC Guidelines for Infection Control in Dental Health-Care Settings – 2003. This procedure is followed before performing any dental procedure on a patient to determine whether the patient may present an ATD exposure risk.
The dental office follows Dental Board of California's infection control requirements and CDC recommendations for dental infection control.
Dental staff have been trained on the ATD screening procedures in accordance with the dental office's IIPP.
With respect to COVID-19, Cal/OSHA created a guidance document with COVID-19 information for employers. There are two sections to it, the section that pertains to employers who fall under the ATD Standard, and the section that pertains to employers who do not fall under the ATD Standard (which includes dental offices since they are conditionally exempt).
Keep in mind that employers who must comply with the ATD Standard have many things they must implement and do to comply – have a written ATD plan in place, implement engineering and work practice controls, have a respirator protection program in place (including medical clearance, fit-testing, training, etc) for employee use of at a minimum N-95 respirators, make the flu shot available annually to employees, and train their employees annually on all of it.
Due to the stringent requirements that come with employee use of N95 respirators and all of the requirements of the ATD Standard, we do not believe that California dental offices will wish to fall under the ATD regulation and become non-exempt to its requirements. However, we do anticipate specific requirements that may arise specifically for COVID-19, since asymptomatic patients can carry the disease and transmit it. In this case, Cal/OSHA could begin to require employees don N95 respirators while COVID-19 remains a threat, which would require dental employers to have a COVID-19 control plan in place, to include respiratory protection procedures.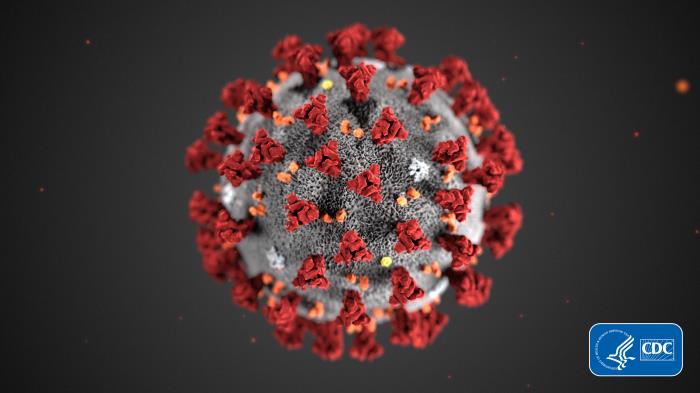 After COVID-19…
One thing we anticipate arising from the COVID-19 pandemic with respect to protecting dental healthcare professionals from COVID-19 exposure is that in addition to possibly requiring respiratory protection (N95 masks), Cal/OSHA could require the COVID-19 vaccine (once it becomes available) for ALL healthcare professionals, not just non-exempt employers, similar to the hepatitis B vaccination requirements in Cal/OSHA's Bloodborne Pathogens Standard – Title 8 CCR Section 5193. Currently, Cal/OSHA's ATD Standard requires non-exempt healthcare facilities to make the flu shot available annually to employees. However, as stated above, dental offices are conditionally-exempt from ATD requirements.
We also anticipate improvements in how patient screening is conducted, and maybe more improvements in trying to minimize patient exposures in waiting rooms, even for asymptomatic patients. These would be more CDC recommendations on patient management to minimize disease transmission.
For our subscribers of OSHA Review… the March/April 2018 issue of OSHA Review, in Section X of your binder, details Cal/OSHA's ATD requirements.
Since 1992, OSHA Review, Inc. has provided dental professionals with comprehensive programs to support regulatory compliance and infection control. We are a registered continuing education provider in the state of California, specializing in Dental Practice Act, infection control, and OSHA training.