OSHA's Safe + Sound Campaign: A Reminder to Conduct Annual Safety Review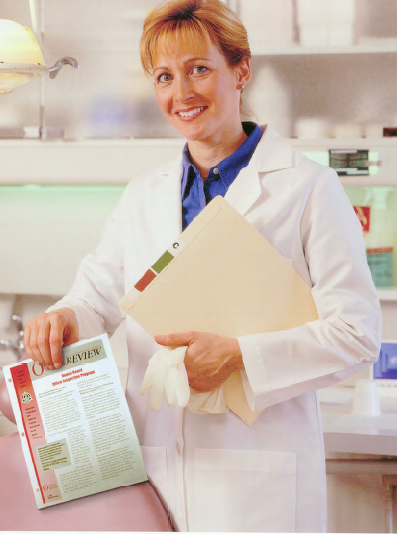 The U.S. Occupational Safety and Health Administration launched a campaign called Safe + Sound to raise awareness about the importance of teamwork, leadership, and commitment to safety at work. According to the campaign, "every workplace should have a safety and health program that includes management leadership, worker participation, and a systematic approach to finding and fixing hazards." It includes information on how to implement effective safety and health programs, resources for promoting a safe and healthy workplace, and how to join the Safe + Sound campaign. Additionally, the website provides tips for managers and safety personnel on how to conduct a safety walkthrough.
To reinforce this, OSHA Review would like to remind our dental clients that with the end of the year drawing near, now is a good time to review and evaluate office safety policies and procedures to ensure compliance and their effectiveness. Some things to assess include:
All required/recommended written safety plans and operating instructions in the office have been reviewed and updated as needed, with employee input.
Office training program(s) and recordkeeping have been completed for the year.
A regular (at least annual) safety walkthrough has been conducted, with corrective action taken for any identified discrepancies.
Creating and maintaining a safe dental workplace requires diligence and constant oversight, and it is in the best interest of every dental employer to ensure the safety and health of dental office personnel.
For our OSHA Review subscribers… a Safety Hazard Assessment Checklist for use during the dental office safety walkthrough can be downloaded from our website.
Since 1992, OSHA Review, Inc. has provided dental professionals with comprehensive programs to support regulatory compliance and infection control. We are a registered continuing education provider in the state of California, specializing in Dental Practice Act, infection control, and OSHA training.