AED Requirements in California – Regulations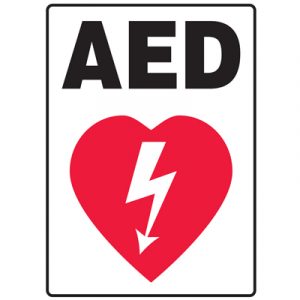 While automatic external defibrillators (AEDs) are not required in dental offices, dentists in California who wish to equip their office with an automatic external defibrillator (AED) must follow specific guidelines to ensure compliance with California Law, Health and Safety Code 1797.196.
The law provides that a person or entity that acquires an AED for emergency purposes is not liable for any civil damages resulting from use of an AED to provide emergency care if that person or entity does all of the following:
Comply with all regulations governing the placement of an AED.
Notify the local emergency medical service agency of the existence, location and type of AED.
Maintain and test the AED according to manufacturer's guidelines.
Test the AED at least biannually and after each use.
Inspect all AEDs on the premises at least every 90 days for potential issues related to the operability of the device such as dead batteries or blinking lights.
Maintain records of the maintenance and testing of the AED as required by law.
Additionally, building owners must follow specific requirements to obtain immunity:
Annually notify building tenants of the location of the AED unit(s) and provide information to tenants about how to voluntarily take CPR and AED training.
Annually offer a demonstration to at least one person associated with the building on how to properly use an AED in an emergency.
Post instructions on how to use the AED next to the AED in 14-point font.
Any person who in good faith, and not for compensation, renders emergency medical or nonmedical care or assistance at the scene of an emergency is not liable for civil damages resulting from any act or omission other than an act or omission constituting gross negligence or willful or wanton misconduct.
A medical director or other physician and surgeon is not required to be involved in the acquisition or placement of an AED, nor is a written plan required. A manufacturer or retailer supplying an AED must provide all information governing the use, installation, operation, training, and maintenance of the AED to the purchaser or owner of the AED.
Note: We recommend that dental employers consult with their professional liability carrier for additional recommendations on emergency medical management of patients.
Since 1992, OSHA Review, Inc. has provided dental professionals with comprehensive programs to support regulatory compliance and infection control. We are a registered continuing education provider in the state of California, specializing in Dental Practice Act, infection control, and OSHA training.